Incredible exam results
The ultimate aim of the EACDT is to provide the children of East Africa with a better start in life. From anecdotal evidence, since the charity's launch in 2014, we have begun to see that our work in building character through cricket does have a fantastic impact.
But last week, we have seen some fantastic results that begin to demonstrate the impact the programme is having. One of the schools we work with, The Muslim Primary School, received their final exam results of the year. In the year to the end of 2014, the mean score achieved by the pupils was 199.91. This year, 2015, the first of their involvement with the EACDT, saw it rise to an incredible 232.83 – an unprecedented rise of 16.5%!
The Head Teacher, Mr Karioki, told us the Headmasters of other schools in the area applauded him at their recent area meeting. He also told us:
"The children who topped the exam charts are those who are actively involved in the EACDT programme. We can all see the behavioural change in the pupils, for example, children who were previously hostile are no longer aggressive and do not fight as they did before."
He particularly highlighted Stephen Muli (more can be read about him here),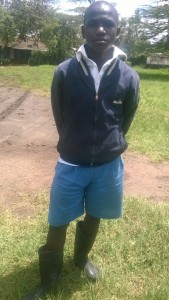 "Stephen Muli has become a very organised individual. He used to be a bully but he no longer fights"
Mr Karioki summed everything up – "EACDT has been core in the children's school improvement"
To learn more about the EACDT's work and some of the children we work with, please click here.