"Education is the most powerful weapon which you can use to change the world" – Nelson Mandela
EACDT is dedicated to improving the lives of the children of East Africa through character education. In a country where over 50% of people live below the poverty line, there is no free secondary education and where youth unemployment is nearly 60%, the importance of a good education to any child's future is paramount.
Using a syllabus inspired by the work of the world-renowned KIPP Foundation in the USA, EACDT has developed an innovative programme that marries cricket and character education.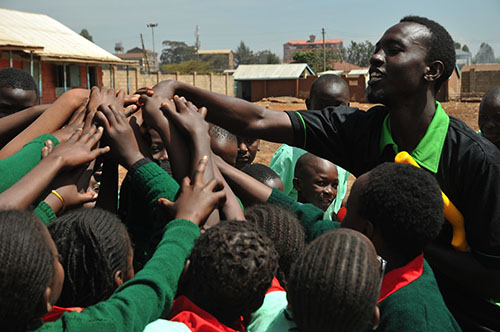 We believe success in life depends on more than academic learning. We help the children of East Africa foster character strengths that are essential for their own development and success. And, as importantly, we empower them to express themselves with confidence and to help them improve their own communities.
We believe in the importance of character education and we are not alone in that. Former UK Secretary of State for Education, Nicky Morgan, acknowledged the importance of character education as a contributor to developing more rounded and capable young people and worked towards introducing it into the core curriculum of state secondary schools. President Kenyatta of Kenya has also talked about the importance of both education and character.