The program introduced a sport that many didn't know about. And those who knew it viewed cricket as a rich man's game. But the program proved us wrong by bringing cricket to our schools.
The program does a lot for the kids, apart from playing cricket. The coaches get to teach the kids about the seven key characters. Discipline has gradually improved.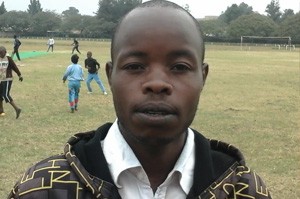 One of the other characteristics which the children are taught and is reflected in the classroom is curiosity – the children are now curious to know what is being taught, which in turn has boosted the school's performance.
My school got involved with the program through Mr. David Waters, and there are 327 kids involved.
Before the program had started during the school holidays, we were getting complaints from the parents that they kids are engaging with bad company and using drugs.
This meant that they kids were idle. But since the program, things have changed for the better. The kids are more engaged with playing cricket, learning about cricket, developing their characters and travelling.
The only thing we can say is: keep up the excellent work.